Flipnote Studio is an application available on every Nintendo DSi system that allows you to create your own Flipnotes - short, hand-drawn animations. Until May 2013, users could share their Flipnotes with other animators using a service known as Flipnote Hatena. Our site's purpose is to inform users of aspiring Flipnote artists from Flipnote Hatena and from newer sites with similar purposes, like Sudomemo.

Welcome to Flipnote Artist Wiki
,
the free encyclopedia about Flipnote animators that anyone can contribute to.
We currently have 293 English articles since our launch on September 27, 2009 and 12,985 total contributions have been made.

Sudomemo is a Flipnote Hatena remake created by hacker Austin Burk. It uses most of the code used in the real Flipnote Hatena site, making it accessible through the "Flipnote Hatena" button on the Flipnote Studio home screen.
Basic Information: Unlike Flipnote Hatena (which required a form signature to sign up), anyone who can log onto Sudomemo can post Flipnotes. There are significantly less users of Sudomemo than there were for Flipnote Hatena, making it much harder to achieve many stars. Only ten stars can be added to a single Flipnote per user, causing the concept of "starbegging" to disappear. Sudomemo has a Most Popular and Hot Flipnotes section, based on star/view/download count. A new concept for Sudomemo called "citizenship" was added as a Feature Usability option. To gain citizenship, a user must either donate to Austin Burk or upload consistent high-quality Flipnotes on a regular basis. Check out the article!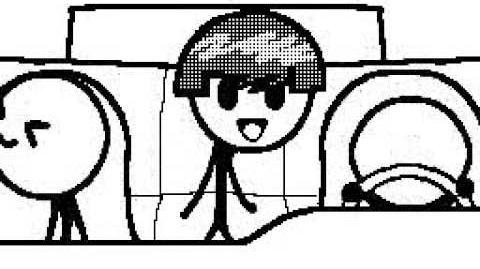 Community content is available under
CC-BY-SA
unless otherwise noted.