Illus was a member of the Flipnote Hatena community for a short period of time. Although he didn't leave a legacy on the site; he continues to make content elsewhere and has become a important part of other communities across.
History
At some point, Illus decided he would leave Flipnote Hatena to do some more important things. Life was also taking some time away from the internet. When things settled down, he continued his actions to Restoring Hatena which were attempts of creating a "better community". Most ideas were ignored but played a small role in the creation of Studio 47. However, sometime in 2012, he left Studio 47 after the recreation as InkSocial.
Radio Nintendo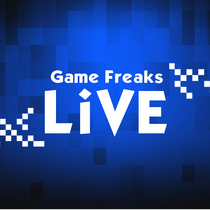 In October 2011, Illus came upon Radio Nintendo. The finding of the  site was ever so obscure, and to his surprise he tuned into a Radio Show. The show, which won't be named, inspired him to create his own. He had given up on Flipnote Hatena so much that in the mind's eye, joining a Radio Station would be the best thing to do. It was a dream since he was young, and he had to do something about it. In December 2011, he contacted the site owner and managed to start a Radio Show called, "Game Freaks LiVE"